Fall 2022 Conference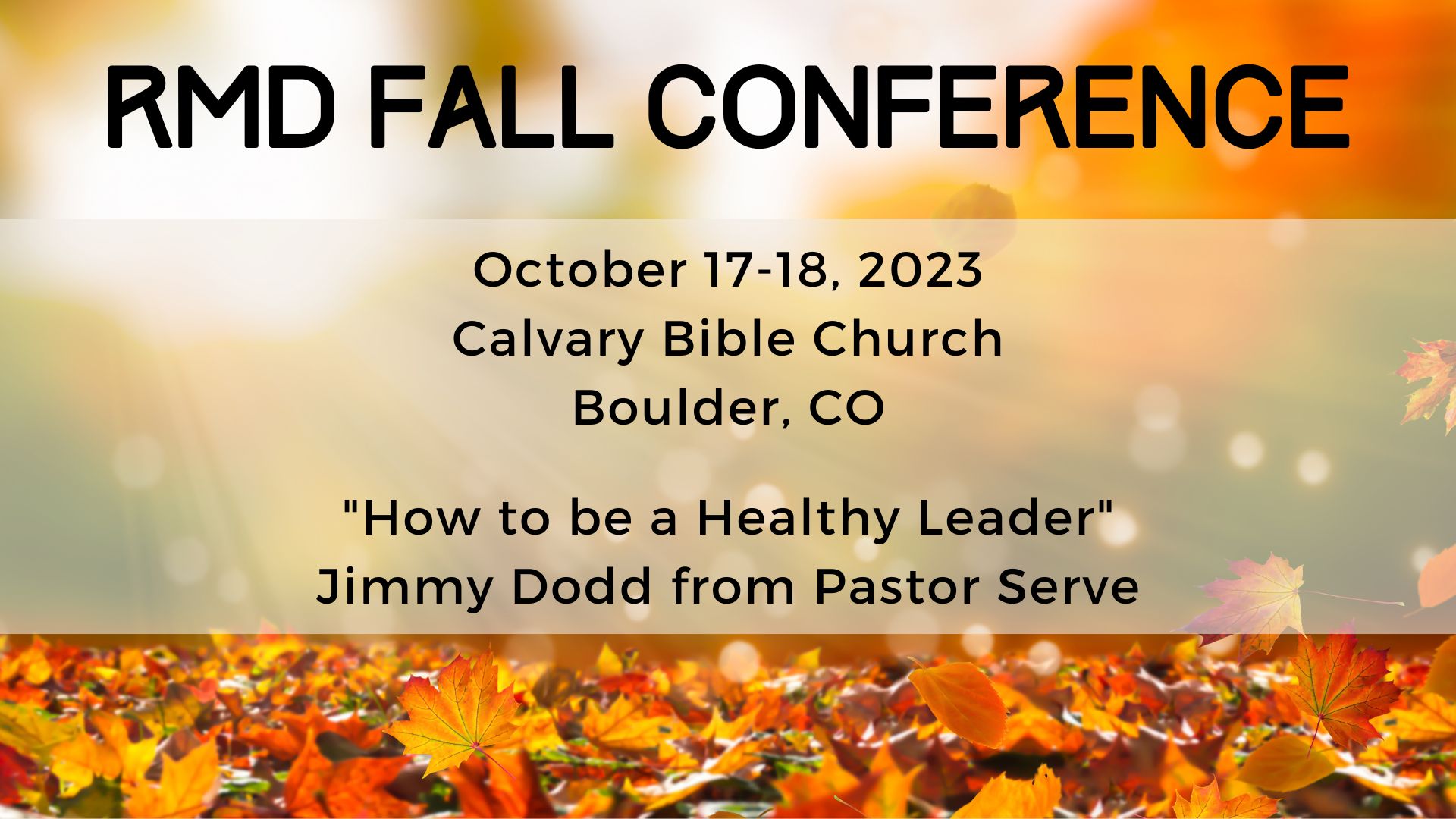 Conference Details

Location: Calvary Bible Church - 3245 Kalmia Ave, Boulder, CO 80301
Date: October 18 (doors open at 8:00 AM, conference begins at 8:45 AM) - October 19 (conference concludes at noon)

Theme: "Giving Ourselves to Prayer as a Lifestyle" - Learning how prayer dependency impacted the early church and how it can impact our ministries in 2022.

Speaker: Len Crowley
Len has a broad ministry background, serving as pastor of four churches, Bible teacher, board member and ministry director of Strategic Renewal--part of the Acts 6:4 Fellowship Movement. Len is also co-founder of Whole in One (designing multi-ethnic collaborations), has led PLI Global (worldwide, character-based leadership training), helped direct Counsel & Capital (a non-profit investment bank), and trained leaders as a National Instructor with Walk Thru the Bible.

The Mission: The mission of the Rocky Mountain District is to serve, equip, and encourage church leaders and churches to live out their mission and our mission together as a district. Our mantra is "We're Better Together," because we know we can do more for Christ together than alone.

The RMD Fall Conference serves as an opportunity for the Rocky Mountain District Churches to unite and focus on this mission. Our goal is to come alongside church leaders by providing worship, speakers, and breakout sessions that will inspire, equip, and encourage all who attend.

Cost:
Before September 15
$35 per person in groups of 5 or more registering together
$40 for a single registration
$50 for a married couple registering together

Regular Rate Deadline: October 1
$40 per person in groups of 5 or more registering together
$45 for a single registration
$55 for a married couple registering together

After October 1 and at the door:
$50 per person for all registrations

Scholarships will be available for those in need. Scholarships are available if you register by the Early Bird Deadline of September 15. Contact us to apply for a scholarship.

Registration will open soon!